Home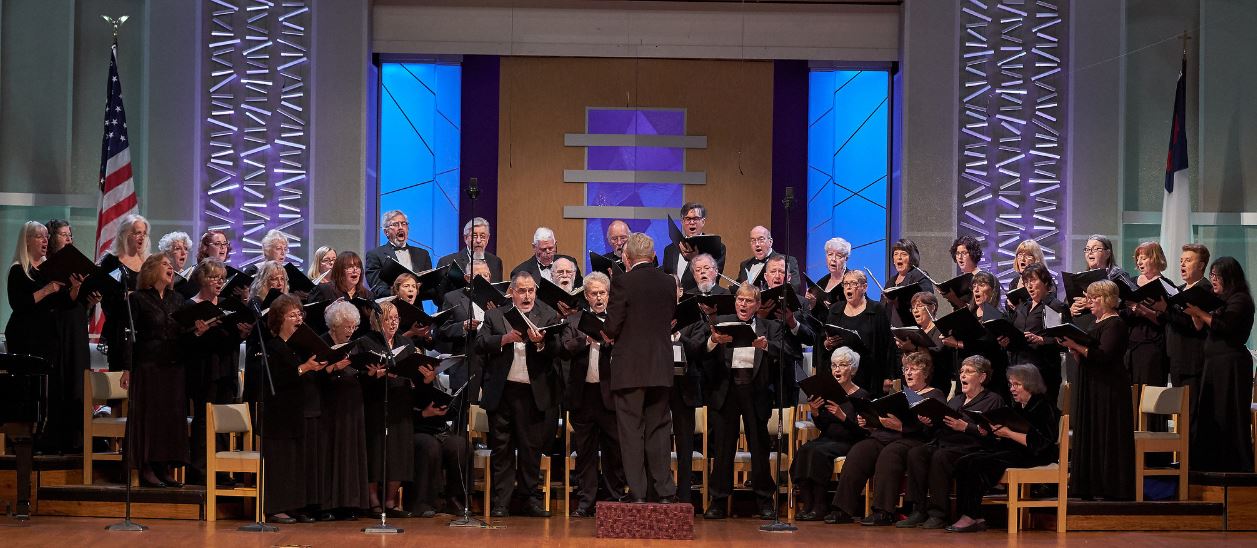 Raincross Master Chorale
The Raincross Master Chorale presents the best of choral literature, ranging from the classics to spirituals, folk songs, and Broadway musicals. Concerts are in the Fall, the Spring and a performance of "Evensong" during the Riverside Dickens Festival.
All proceeds from the concerts go to put on concerts, and to support vocal scholarships to be given to promising college music majors who have a home residence in the Riverside area. Selection of scholarship winners is based on audition and an interview. Many of the scholarship winners perform a solo as part of the Chorale's Spring Concert in May.
Scholarships are $1,000 per year and may be renewable for a possible total of four years, depending upon academic standing and date of graduation. Questions regarding scholarship applications may be directed to
Questions regarding scholarship applications may be directed to Yvonne Flagg at (951) 289-9124 or kryflagg@att.net
Rehearsals
The group rehearses on Tuesday nights in the eight or 10 weeks before a concert. It is currently at about 60 singers. The group recently added singers from the Riverside Master Chorale, and changed the official name of the group this year to reflect a merger of two long time chorales in Riverside. New singers must audition and be accepted by the director. Questions regarding Raincross Master Chorale membership or scholarship applications may be directed to Mary Ellen Gruendyke at (951) 640-3935, or raincrosschorale.riverside@gmail.com.
See some pictures of the chorale in action.